---
AICO shorts background,
change it to your desired image or logo!
---
When creating shorts, having a relevant image or logo greatly increases channel traffic and views.
So we've created a feature to do just that!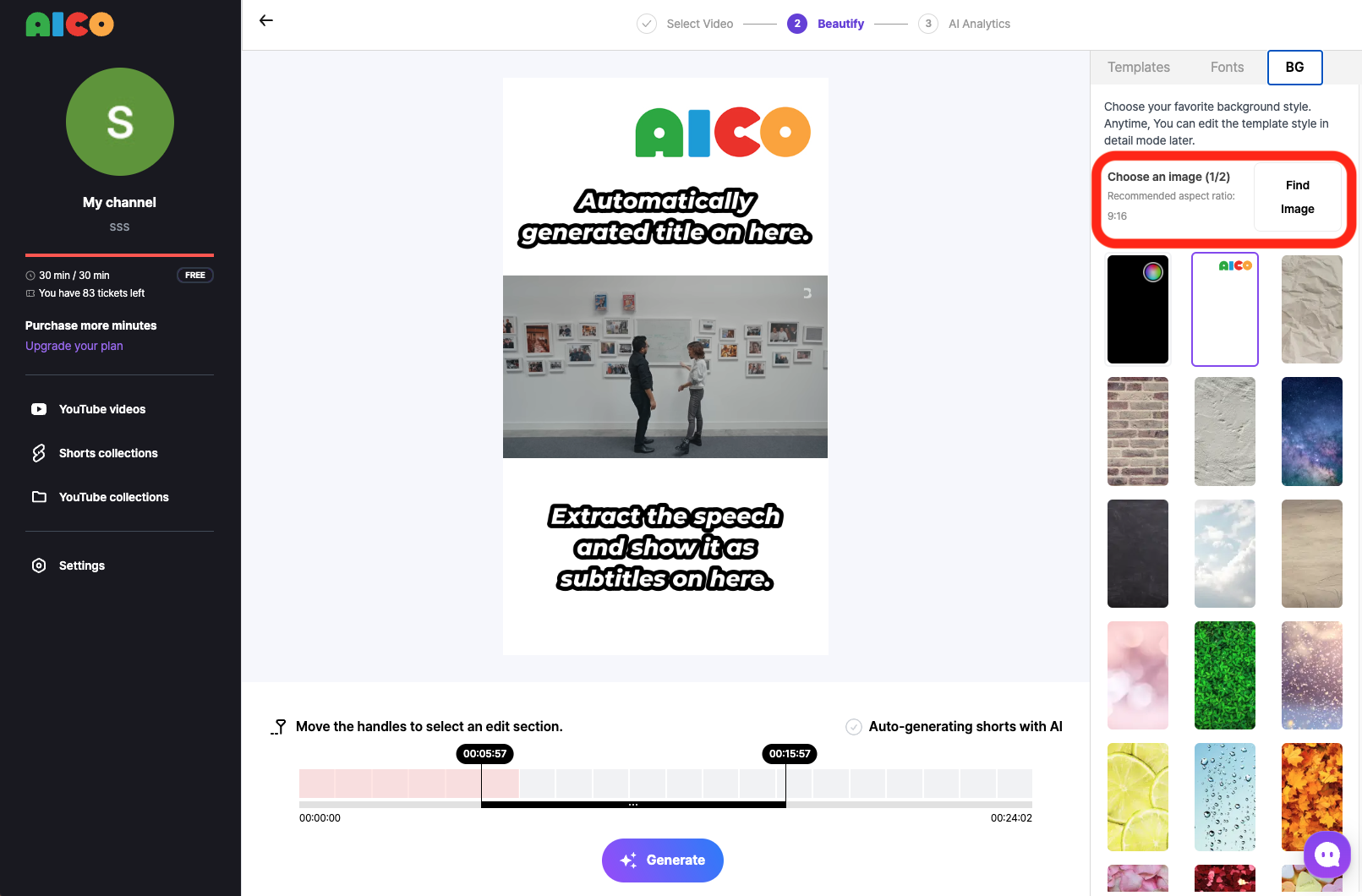 Up until now, you could only choose the background from our premade templates which may have been disappointing for our users.
Now, you can upload any image you want and use that as the background image.
We'll talk you through the detailed steps.
---
How can I upload the image?
You can upload the background image during editing or generating sessions
Select <Background> or <BG> from the right side panel.
Then click on <Find Image>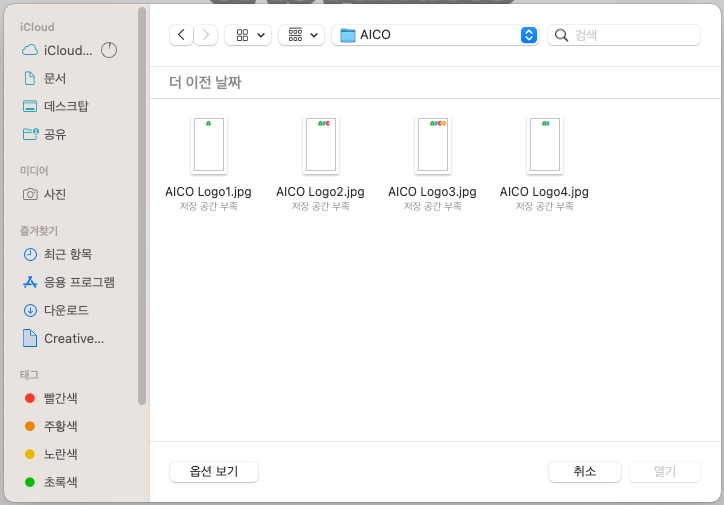 What file formats can I use?
Currently we allow JPG, JPEG and PNG formats with a maximum size of 10MB.
You have the option to save up to 2 background images.
Once the background images are uploaded, it stays in your AICO account eliminating the need to upload them every time you use it
I want to replace the background image with a different one
If you click another background image(not the one you want to delete), a trash icon will appear.
Clicking on the trash icon will permanently delete the image, so you can upload a new image.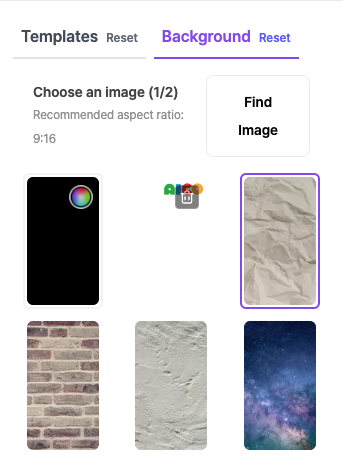 Is there anything I should be cautious about?
We recommend uploading the background image with a 9:16 aspect ratio. Otherwise the image may get cropped or even break.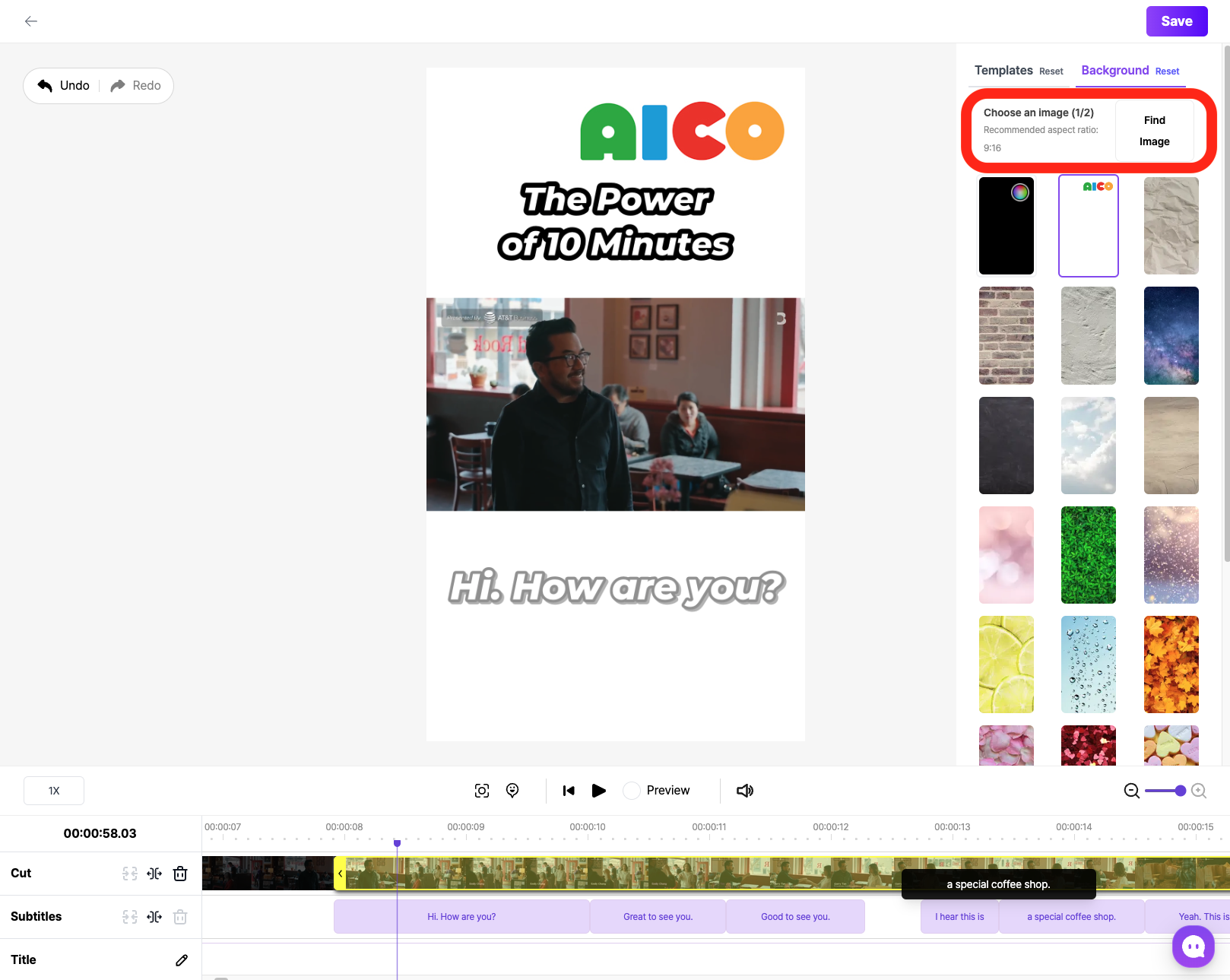 If you come across any issues or questions, feel free to reach us through Channeltalk located in the bottom right corner of our website.
---
Try out our latest custom background feature and create amazing shorts with AICO.😊