AICO is the ultimate editing tool designed exclusively for creating shorts with just 3 clicks.
But how can you make shorts in just 3 clicks?
Simply import the YouTube video you desire. All you need is the URL link.
Use the <AI Generated Shorts for Entire Video> feature or select your preferred segments, then click <Generate>.
Download your finished short!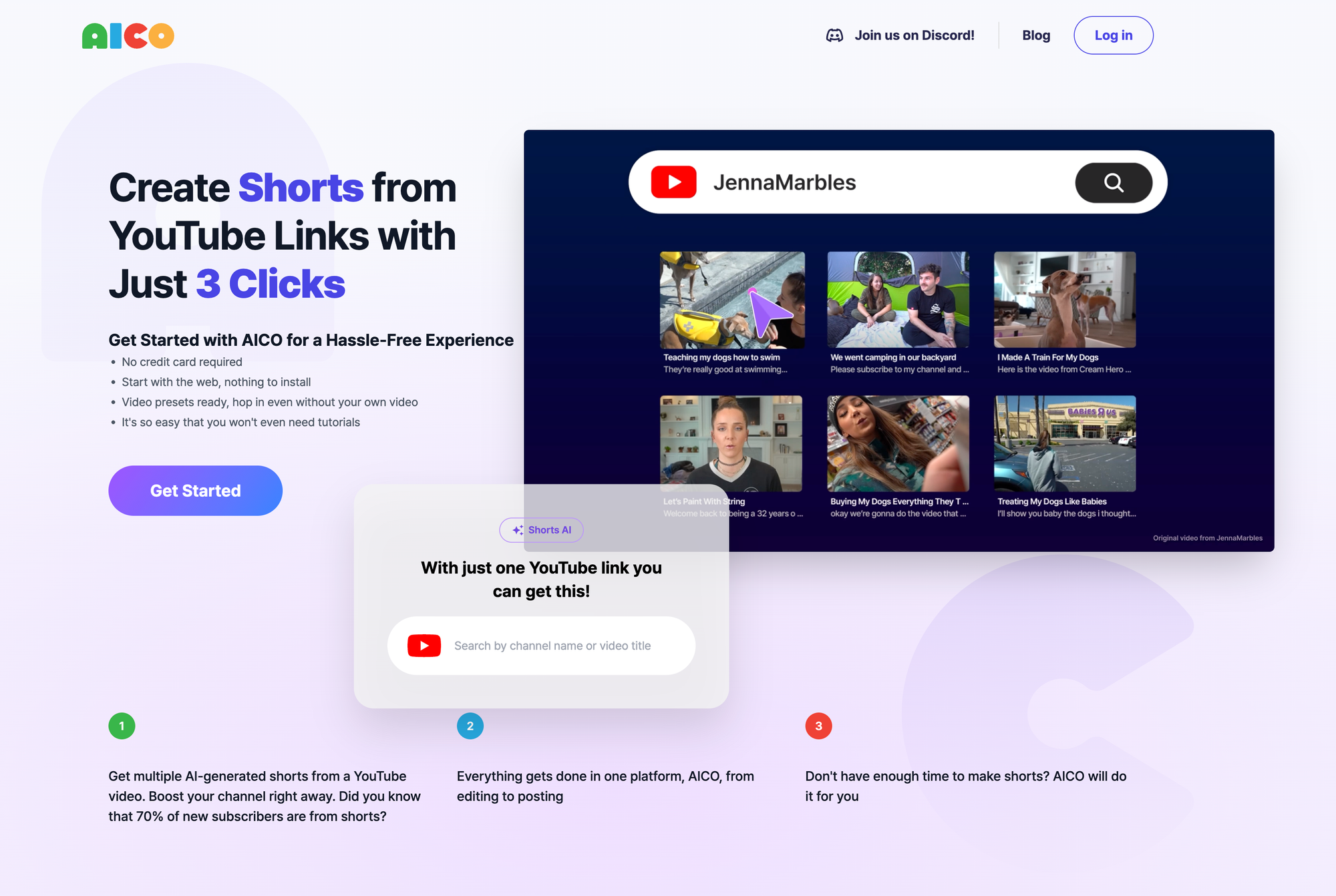 Of course, if you desire more precise editing, AICO offers user-friendly editing features.
Through this process, AICO's AI engine analyzes the YouTube video, recommends the best segments for creating shorts, and generates shorts with stylish titles and automatic subtitles for the video's audio.
By now, you might be thinking, 'I'd love to try it out, but most video editing tools are paid services, so AICO probably requires payment too, right?'
With AICO, you receive 30 free minutes every month upon registration, allowing users to play around with our product without any payments.
Many services offer free trials, but most require you to pre-register a payment method and if you don't cancel before the trial ends, you'll be automatically charged.
However, AICO's free trial doesn't require any payment methods.
Moreover, these 30 minute free trial are renewed every month, allowing light or casual users to enjoy the service for free.
If you ever require more time, consider AICO's reasonably priced paid plans, which can be easily subscribed or canceled on the website.
Make your shorts in just three clicks with 30 free minutes every month, no payment methods required.
Get started with AICO through the link below!